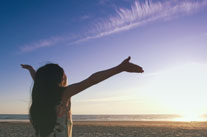 Unfortunately, not all businesses are viable. This procedure brings a company to an end and it is quick. By placing a company into liquidation, it brings an end to your role in dealing with the creditors and the company and it can allow you to get on with your life.
Liabilities of a company are ascertained and its assets are sold off. The proceeds of the sale are then distributed to the creditors according to the order of priority. The company itself is a simple legal entity and is unlikely to be sold with the business, which will normally be transferred to a new company, or may be absorbed into an existing one. Therefore when the company's business has been sold on, the company will be liquidated and its creditors will be given their share for the proceeds of the sale.
Liquidation is, with only very few exceptions, the end of the road for a company and will then be removed from the company's Register.
There are many reasons which can lead to the company being placed into Liquidation (compulsory liquidation or creditors voluntary liquidations). An insolvent liquidation will either be a creditor's voluntary liquidation which is begun by resolution of the shareholders, or a compulsory liquidation which is initiated by a petition to the Court.
R3 has produced a set of guides suitable for distribution to unsecured creditors which explain the rights of creditors during an insolvency process.
Sinclair Harris has liquidated hundreds of companies. This included manufacturers, retailers, computer consultancy companies, importers, national charities, caterers, building companies, marketing companies, security companies, exporters, car maintenance and body repairers, property maintenance companies, public relations, advertising companies, restaurants, jewellers, clothe manufacturers, technology companies, recruitment companies, ground-work companies, window glazing companies, hairdressers, automotive product companies, parcel forwarders, box manufacturers, fashion companies, printers, graphic designers, limousine companies car wholesalers, games manufacturers, take-away outlets, food manufacturers, high-tech machine tool manufactures, GRP manufacturers, exhibition planners, office maintenance companies, electrical wholesalers, printers, care-services, photographers, internet web-designers, car spare parts wholesalers, conference organisers, utility maintenance company, interior designers…