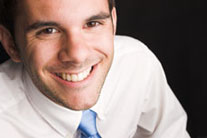 We are a firm specialising in insolvency. We are different in that the emphasis of our work is finding solutions.
We are a highly technical and competent firm and work extremely hard to resolve our clients problems as quickly as possible. We are committed to saving businesses where possible and where it is not possible, a full range of insolvency procedures are available. As part of our work we also deal with all aspects of personal debt.
Business Recovery
At Sinclair Harris we recognise that there is no 'one size fits all' solution to your problems. We can help you at any stage of a problem – where we tailor all our solutions to your company's short and long term needs. Sinclair Harris offers all the services of Licensed Insolvency Practitioners and specialises in protecting and saving a business (business recovery) as an alternative to insolvency.
Personal Insolvency
It is estimated that there are over 4 million individuals in the UK who have problems in repaying their credit cards and loans every month. Again, we can help individuals at every stage of your debt problem. Our objectives are to provide a professional, personal, cost-effective solution for clients that seek our assistance.
Regulation
Sinclair Harris are regulated as Insolvency Practitioners by the Insolvency Practitioners Association and abide by the Association's Code of Ethics.
Fees
It is not possible to quote our fees in advance on our website, as each case is different.
Sinclair Harris does not charge for initial meetings and will send each potential client a written letter of engagement which includes details of our fees prior to formally acting for you.
Defamatory Statements
We are aware of blog material circulating on the internet regarding our principal, Jonathan Sinclair, and his solicitor who is advising Jonathan on one of his matters, David Middleburgh of Setfords Solicitors. Please click here for details.